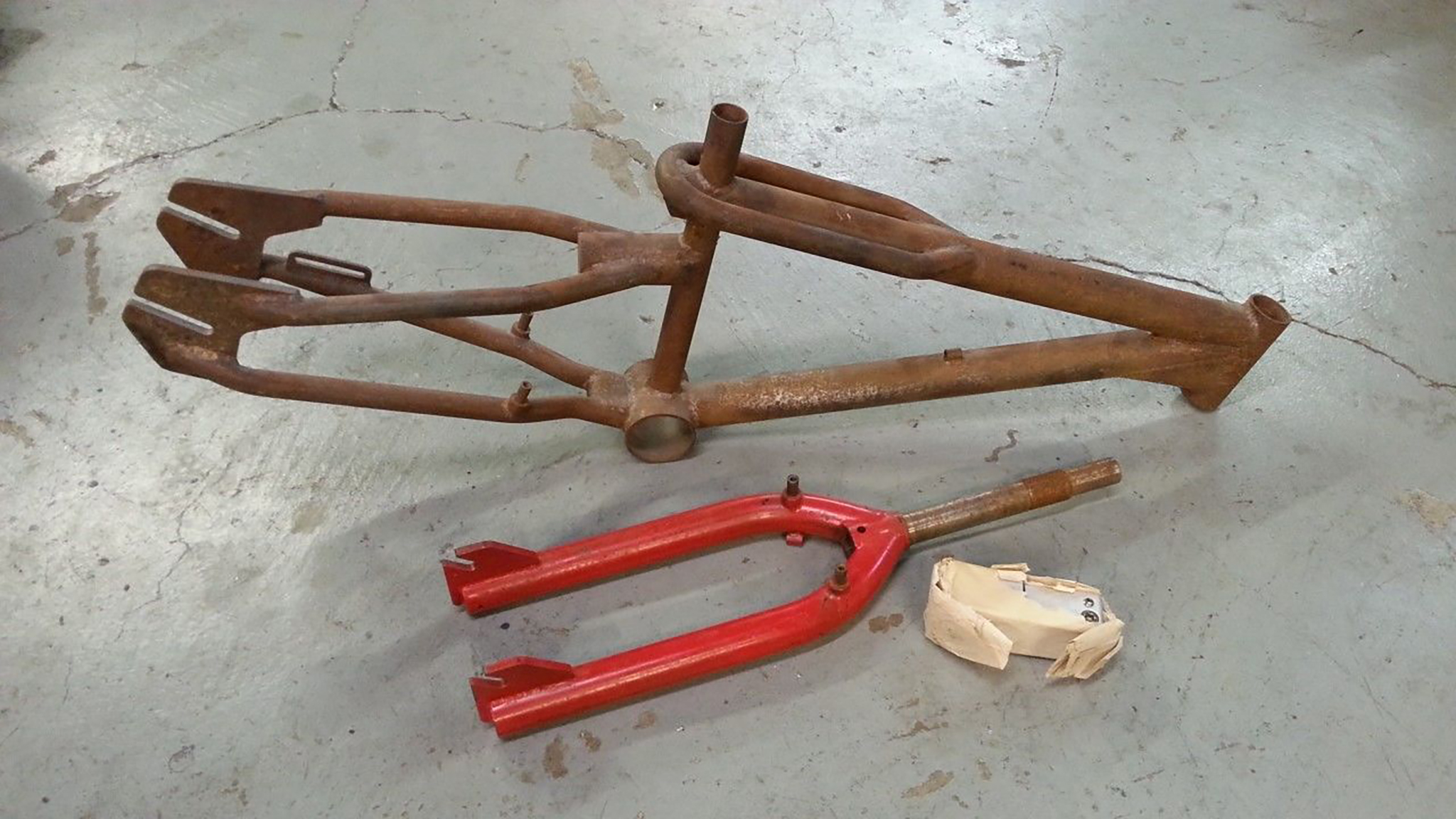 A few weeks, an obscure BMX frame popped up on eBay that grabbed my attention. It wasn't the "ultra rare" tagline or the CAPS used in that statement — it was the name "Kevin Jones." Jones, the father, grandfather and godfather of modern BMX flatland riding. Jones invented almost every basic trick position used in modern flatland riding, and to this day, his techniques, styles and positions are the building blocks for everything being done in flatland. His riding and progression was also heavily documented in the "Dorkin' In York" video series (for over a decade) and because he was not the poster child for a media-friendly BMX rider, he was also this enigmatic character that emerged from York, Pennsylvania and unknowingly carried this mystique with him in BMX circles.
The term is thrown around way too easily these days, but Kevin Jones is the definition of a BMX legend, and existing BMX legends such as Chase Gouin and Mat Hoffman will attest to that statement and say that there's no one else in the world like Kevin Jones.
Because it's true.
Back to this ULTRA RARE BMX bike on eBay. It was from an obscure brand known as Level, that was apparently started by Kevin Jones and a rider named Tex after Jones left the Hoffman Bikes team. Their plan was to manufacture frames in the York, Pa. area, market them to riders, let the riding speak for itself and go from there. It never happened past a few samples and prototypes. This was the original listing:
NOS ultra rare Kevin Jones 1996 LEVEL Bikes Flatland frame set with stem. Never assembled, frame raw with light surface rust from hanging up, stem still in original paper wrapping and fork painted red. Rare/short lived 1″ threaded fork with non-wedge clamp on stem. Kevin used the idea from the Hoffman Super Fork, has 990 mounts and dual cable guides. Frame has 990 mounts and cable guide for use with 1″ Gyro or SST rotor. Frame also has Suntour coster brake arm mount. This frame apperars to be pretty straight with the acceptation of the top tube frame platform/stand. It is crooked but not un-usable. Also thge rear 990 mounts appear to be slightly off and would need to be shimmed for correct height or just remove and install new 990 mounts. The rust on this frame is just surface and can easily be removed if a restoration/mid skool type build is your intention. Frame will look great powdercoated. Please contact me with further questions. Thanks The Level Story and history of this frame set.  After BMX legend Kevin Jones left Hoffman Bikes in 1995-96, Level was a  Kevin Jones, Rob Thayer and Bret Downs failed short lived Flatland BMX frame company.  Rob Thayer was the original owner/builder of London Bikes after that. The story I got from a good source was the company started with a hand shake type deal being made with a guy to fund the company with Thayer running the new frame company and Kevin designing and endorsing the products. Just outside York PA a local welder/machinist was sourced by the name of Marlin Miller. At his small in home shop, a deal was made to have him produce 100 frame and fork sets. Im unsure of the exact number, but I believe close to 100 frames were made. When Thayer, Jones and Downs went to inspect the frames Miller had built, they rejected close to 90 of them and deemed them trash. Kevin did not want his name associated with them, due to the fact that most were welded crooked/uneven or not straight and not fit for public sale. Some of the frames were a little different and you could tell they were defiantly hand made as some of the tubes were not 100% square or symmetrical. Jones, Thayer and Downs took 10 or so good frame sets and those were the only ones to ever be built, sold or riden to my understanding. Fast forward a few years sadly Marlin Miller passed away about 5 years ago in his early 70's from a heart attack while walking to the mail box. Miller had personally held onto a few good ones from the 90 or so rejects and the rest were thrown away.  This frame and fork/stem set was one of those that Miller kept hanging up in his shop. I have been involved in BMX my who life and after a random conversation hearing about this stuff, I purchased these items direct for the person who cleaned out Marlin Millers house in York PA. A true piece of old skool/mid skool BMX history, Very Very Rare…!!! Would be nice to see someone restore and do a correct mid 90's build. NO Reserve, Happy Bidding…!!!
The starting bid price was something like $90, so I threw my hat in the ring and made a few bids, which stayed at the top for a few days. I figured no one wanted this rare frame that was unrideable and realistically, who besides myself would care about this rarefied piece of flatland history that's just hitting the two decade mark?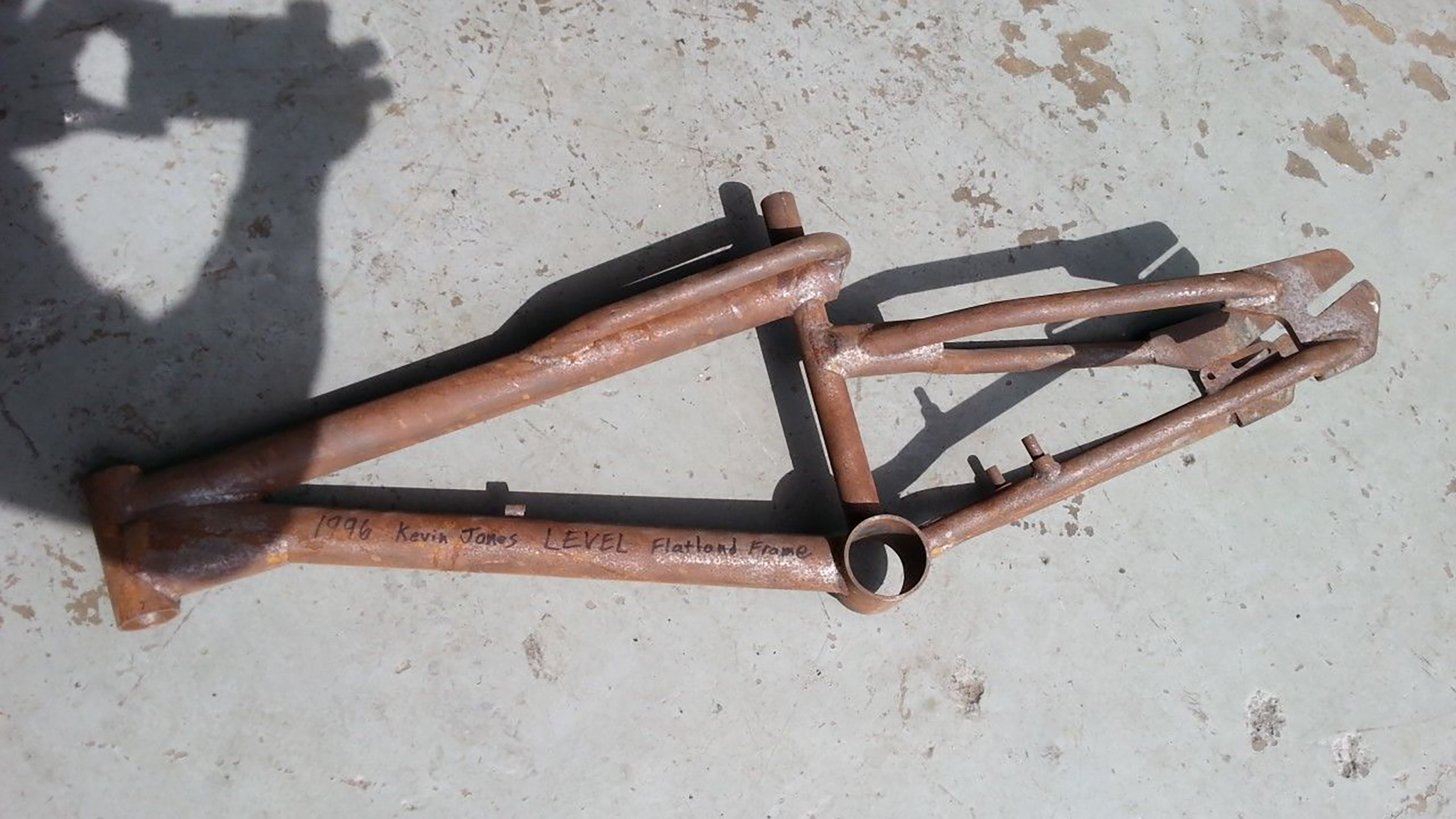 I was wrong. The price kept shooting up. It wasn't just myself interested, and I fell for it, continuing to bid all the way up to a final selling price of $370.55, which I luckily lost, because that's a lot of money to spend on something that would inevitably sit in my closet afterwards. I was slightly bummed but also relieved to know that someone, somewhere, was gonna hold onto this piece of flatland history. I forwarded the listing to Brett Downs of the Plywood Hoods for verification purposes and this was his reply.
"Tex got 100 of this frames made. He and I sorted them on the lawn of his apartment complex. Only one or two weren't bad. I think the financial backer took the frames back. Also, the backer knew nothing about bikes but he made home made dynamite so he'd blow up frames to see how strong they were. York life."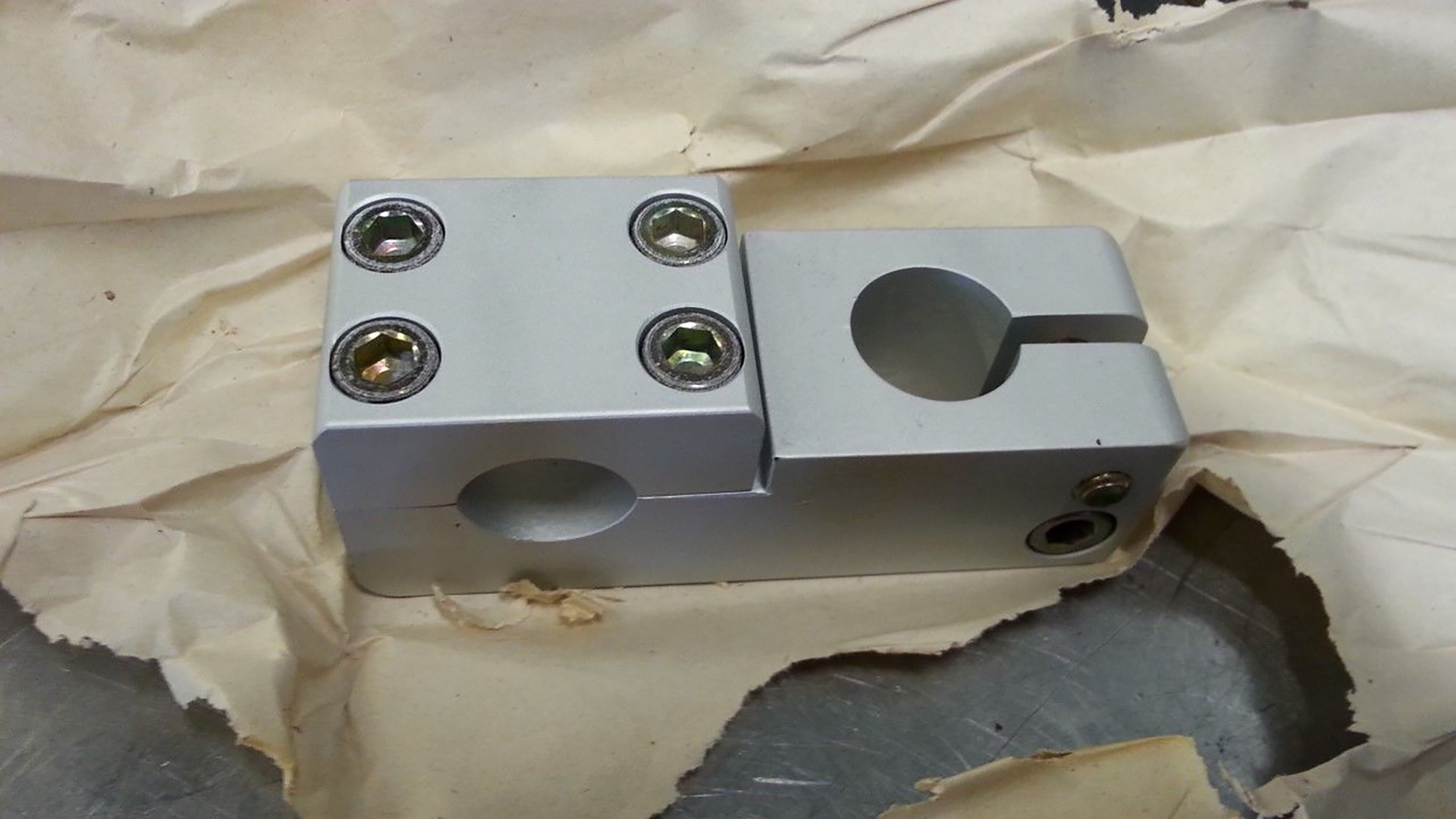 I also found a write-up on BMX Museum, and because this was beginning to sound like a story out of some bizarre "Tales from the Rust Belt," I was now even more obsessed/confused about the origins of this bike:
"After Kevin Jones left Hoffman Bikes in 1996 he had a local welder fabricate some frames for him. Only a handful were sold to the public. I picked this one on up right outside of York PA. It was originally painted yellow. But the guy I bought it from must of been blind in one eye and couldn't see out of the other. He sanded some of it down and repainted it battleship grey. You can still see some of the original yellow in the BB and on the head tube gusset."
So the original owner of one of the good frames that was built by the guy that had a heart attack while walking to his mailbox, not given back to the original owner who experimented with homemade dynamite, was blind in one eye and didn't know how to paint a handmade BMX frame.
There were also tales of embezzlement and a spattering of alternate company names that spanned from York to Cleveland, but because this story was already weird enough, I'll leave it at this: The first bidding war for this bizarre tale of a bike/company didn't end there. The same frame, fork and stem reappeared on eBay a week later and later sold for almost the exact same selling price, minus 55 cents. ($370)
I know that inherently, I gravitate to the weird and unknown, but this BMX thing, sometimes I can't even make this shit up.